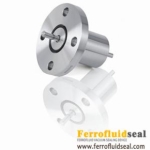 FerrofluidSeal, Hunan Jintai Hardware and Machinery
- www.ferrofluidseal.com
503, Hunan International Commerce Center, Jintai Square, Changsha, Hunan China 410001

Mr. Jim Luo, Sales Director, email: admin@ferrofluidseal.com, Tel. +86 13974953910

Hunan Jintai Hardware and Machinery is a manufacturer and export supplier on various machinery components and hardware spare parts in China. Ferrofluidseal is a main division of our company, we are producing high quality ferrofluid vacuum sealing device for high vacuum requirement machinery and equipment.
products: ferrofluid sealed vacuum feedthroughs

Single Axle Feedthrough
Multi-Axle Feedthrough
Hollow Axle Feedthrough
Water Cooling Feedthrough
Special Feedthrough