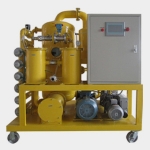 KLEAN OIL - Chongqing Zhongneng Oil Purifier Manufacture Co., Ltd - www.kleanoil.com
- No.101 Huoju Ave., Jiulongpo, Chongqing, China 400039

Rocky Chen, email, Tel. +86-158 2614 6151
products: Oil treatment plants

we specialize in designing and manufacturing oil treatment plants for conditioning transformer oil, lubricating oil, refrigerant oil, turbine oil, hydraulic fluids, engine oil etc. With advanced oil filtration technology, our machines can rapidly remove impurities from oil so as to improve oil quality and extend service life of the oil.