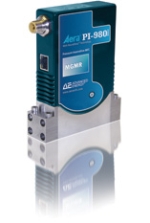 ADVANCED ENERGY INDUSTRIES, INC. - www.advanced-energy.com
- 1625 Sharp Point Drive, Fort Collins, CO 80525, USA

email, Tel. 800 446 9167

AE focuses on high-growth applications, including solar cell, passive-solar architectural glass, solar grid-tie inverter, semiconductor, flat panel display, data storage, and other advanced processes.
AE's product portfolio includes precise, flexible electrical power systems, reliable gas and liquid flow-management systems, accurate thermal instruments, and global support services.
products: Flow management
Thermal-based Mass Flow Controllers
Thermal-based Mass Flow Meters
Pressure-Based Mass Flow Controllers
LIQUID Mass Flow Controllers
ROD4-A Mass Flow Control Unit
Exhaust Pressure Controllers
Material Delivery Systems