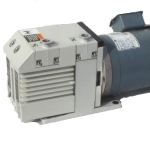 Vacuum Products Canada Inc. - www.vpcinc.ca
- 7050 Telford Way, Unit 5, Mississauga ON L5S 1V7, Canada

Christina Carere, toll-free 1-800-269-6030,
email: reachus@vpcinc.ca, Tel. +1 (905) 672-7704

Sales Agency Toronto
products: new and used vacuum equipment

Turbomolecular, diffusion, cryogenic and mechanical vacuum pumps.
Helium and refrigerant leak detectors, residual gas analyzers, gauges, fittings, valves and other vacuum components and instrumentation.
Repair and on-site services.