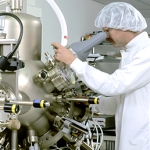 MSH TECHNO LTD - www.msht.ru
- 2 Enthusiastov Str.5, Bld. 3, Moscow 111024, Russia

Marat Ismagilov, email: info@msht.ru, Tel. +7(495)660-88-97 ext.117

MSH Techno provides selection, sales, start-up, warranty and maintaining of a wide range of vacuum, thermal, analytical and cryogenic equipment: vacuum pumps, leak detectors, mass spectrometers, vacuum gauges, vacuum chambers, vacuum furnaces, specialized vacuum equipment, components for vacuum systems etc. Also MSH Techno is a representative and an official dealer in Russia of leading world manufacturer: DVP Vacuum Technology, Robuschi, Televac, Inficon, SHI Cryogenics, ExTorr, Elektror, MDC Vacuum and others.
products: Общепромышленное вакуумное оборудование, vacuum pumps

rotary vane, водокольцевых вакуумных,..)
and components (vacuum gauges, fittings