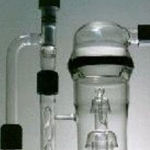 SANTOLUBES LLC - www.santolubes.com
- PO Box 6740, Spartanburg SC 29304, USA

Eric Johnson, email: sales@santolubes.com, Tel. +1 864-596-1553

SantoLubes LLC offers unique and innovative synthetic fluids, lubricants, and greases that provide solutions for demanding applications.
products: lubricants, fluids and greases

We design our products for use where properties of ultra-extreme high temperature and chemical inertness are not just beneficial but required. Our products excel in ultra-high vacuum, radiation, high altitude and photosensitive environments as well as many other challenging process and lubrication applications.

SantoVac, SantoTrac, ACCL and SantoLubes products are designed to protect critical components and improve system performance and output in a variety of demanding applications.