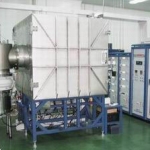 Beijing Beiyi Innovation Vacuum Technology Co., Ltd - www.bjbyzk.com
- No.9 Building, Wanda Plaza, No.93 Jianguo Road, Chaoyang District, Beijing 100022

email: overseas@bjbyzk.com, Tel. +86-10-5820-6239

Beijing Beiyi Innovation Vacuum Technology Co., Ltd. (former Beijing Instrument Factory) was founded in 1954, is headquartered in the Central Business District (CBD) of the center. Production base is located in Daxing Industrial Development Zone, covers an area of 31,064 square meters, construction area of 45,504 square meters. 2003 ISO-2000 quality system certification. Access to a total vacuum, vacuum measurement, vacuum application of three main types of products, from low to ultra-high vacuum vacuum more than 30 series over 160 varieties. Products widely used in aerospace, electronic information, optical industry, metallurgy, building decoration, food, textile, electricity, environmental protection and new energy industries.
products: Amorphous Silicon thin-film Solar Cell Production Line

Coating Machine, Vacuum Pump, Vacuum Measuring Instrument, Spare Parts

In recent years, a number of institutions, the Research Institute of the development and fabrication of multiple thin-film solar cells for the study of laboratory equipment. In vacuum has a mature technology based on the North in 2006 the company successfully developed innovative domestic first to design and manufacture of thin film amorphous silicon solar cell production line, the core of which is more than a single-chamber large area PECVD film deposition technology for large-scale production of photovoltaic glass template once completed dozens of square meters of multi-chip double the deposition of amorphous silicon thin film in a relatively low investment in equipment to achieve higher production of large-scale template, performance indicators have reached the same level of international, equipment sold to Guangdong, Fujian, Zhejiang and other areas, has changed the past, China's amorphous silicon thin-film battery production lines rely on the import of the status quo.