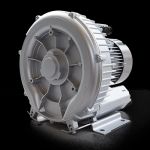 LUFTWERK, MAVEG Maschinen-Vertriebs-Gesellschaft mbH - www.luftwerk.eu
- Heidelberger Straße 1, 09114 Chemnitz, Deutschland

email: info@luftwerk.eu, Tel. +49 (0)371 33881-0

Luftwerk is your specialist for side channel blowers and a brand of the parent company MAVEG. We have been successful in the production and sale of side channel blowers since 2006 and find the right solution for every application.
Products: Side channel blowers, side channel vacuum pumps

Accessories: filters, valves, nozzles, air knives, silencers, vacuum relief valves,..