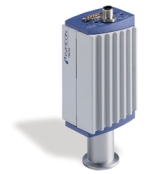 INFICON - www.inficon.com
- Two Technology Place, East Syracuse, NY 13057-9714, USA

email, Tel.

Employees: 700, Manufacturing Facilities: Syracuse, New York; Balzers, Liechtenstein; Cologne, Germany; Aaland Islands, Finland
INFICON is a leading developer, manufacturer and supplier of vacuum instrumentation, critical sensor technologies and process control software, with an emphasis on process engineering expertise, for the semiconductor and related industries. These analysis, measurement and control products are vital to original equipment manufacturers (OEMs) and end-users in the complex manufacturing of semiconductors, flat panel displays, magnetic and optical storage media and precision optics. INFICON also provides essential instrumentation for gas leak detection and toxic chemical analysis to the air conditioning/refrigeration, emergency response and industrial hygiene markets. In addition, INFICON sells to vacuum pump manufacturers who act as distributors to small and medium-size customers in diverse markets.
products: vacuum gauges
INFICON vacuum gauges offer superior accuracy and reliability in compact designs. Combining multiple technologies in a single controller for total pressure measurement and control of vacuum processes.
INFICON ceramic capacitance diaphragm gauges (CDG) outperform all metal-diaphragm CDGs in temperature and mechanical stability, zero drift, accuracy, repeatability, and corrosion resistance. Innovating beyond conventional technology, INFICON ceramic capacitance diaphragm gauges use an ultrapure aluminum oxide ceramic diaphragm, replacing traditional metal disphragms, for vacuum measurements of superior accuracy and repeatability.
INFICON gas-type-independent Pirani Capacitance Diaphragm combines patented dual Pirani sensors and gas-type-independent ceramic capacitance diaphragm technology in a money-saving, space-saving gauge.
INFICON Bayard Alpert Capacitance Diaphragm Gauge measures 13 decades using one compact gauge, one connection, one sensor cable and one A/D converter, dramatically reducing complexity and cost.