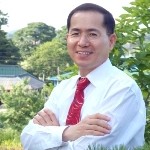 Korea Pneumatic Systems Co., Ltd. (VTEC) - www.vtec.dk
- Saehan Venture World Bldg #113-15, Shihueng-dong,
Geumchun-gu, Seoul 153-839, Korea

Ho Young, Cho, email: vtec@vtec.dk, Tel. +82 2 26175008

With trademark of Vtec, KPS offers over 15 years experience in the design and manufacture of vacuum components in range of suction pad, pumps and modularizing accessories of air valves, vacuum switches for diversified functions.
Vtec products enhances the productivity and raises cost effect for automatic transferring systems in automotive, packaging, graphic printing and chemical industries.
KPS also designs, engineers and manufactures innovate solutions of vacuum conveyer system to convey dry powder products for food, pharmaceuticals and chemical lines.
products: Vacuum System Components

Vacuum pads (Suction Cups), Vacuum Pumps (Air-ejector), Vacuum Gauges, Vacuum Filters,
Vacuum Conveyor to Vacuum Accessories as well as Motion parts, Grippers(Air-chuck), Slide cylinders, Rotary actuators.