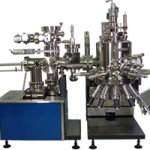 SVT Associates, Inc. -
- 7620 Executive Drive, Eden Prairie, MN 55344 USA

email, Tel. +1 952-934-2100

SVT Associates, Inc. (SVTA) is a world leading manufacturer of Molecular Beam Epitaxy systems (MBE), Atomic Layer Deposition equipment (ALD), and Thin Film Deposition tools for both R&D and production environments. Since 1993 SVTA has been providing customers with innovative solutions in thin film technology, spanning electronics, photonics, coatings and renewable energy and other applications.
products: Molecular Beam Epitaxy

Thin Film Deposition, Atomic Layer Deposition Systems

Nitride MBE Systems
Oxide MBE Systems
III-V and II-VI MBE Systems
Silicon MBE Systems
Metal Organic Systems
Laser MBE Systems