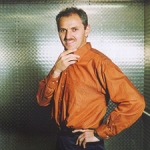 Dr. Eberl MBE-Komponenten GmbH - www.mbe-kompo.de
- Gutenbergstrasse 8, 71263 Weil der Stadt, Germany

email, Tel. +49 (0)7033 6937-0

Dr. Eberl MBE-Komponenten has been manufacturing thin film deposition equipment for MBE, surface science and other UHV-applications since 1989. The product range comprises, amongst others, effusion cells, electron beam evaporators, sublimation sources, gas sources and various customized equipment.
Overall MBE-Komponenten GmbH has delivered MBE systems, components and services to more than 300 customers worldwide.
products: Molecular beam epitaxy systems