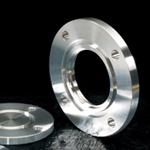 Advantec co ltd. -
- Corporate Headquarters, 293-1 Minato, Saijyo city, Ehime, 793-0046, Japan

Nori Sanada, email, Tel.
products: vacuum components and weld metal parts

Advantec manufactures various vacuum components and weld metal parts that are mainly used in semiconductor, photovoltaic, optical media, and sputtering tools. We construct weld and metal parts as per customer specifications. Short lead time,high quality and low manufacturing costs are our strengthens. We have more than 16 years of experience in vacuum technology and varieties of weld products. We work on both bulk orders and small orders.