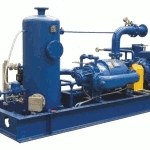 Gardner Denver International Ltd, Middle East Regional Office Nash - GDnash.com
- P.O. Box 30804, Diraz, Manama, Bahrain

email, Tel.

Nash has more than 100 Jahre experience in R&D and manufacturing (located in Germany, USA, China and Brazil), engineering, sales and service worldwide.
products: Liquid-ring vacuum pumps

and compressors, engineered systems and vacuum solutions for all kind of applications and branches.