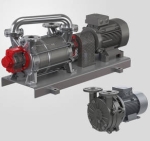 NES-Engineering, LLC -
-
- 37 Matrosova str., Vasilkov 08600, Ukrajina

email, Tel.

NES-Engineering - is the official representative in the Ukraine of Speck Pumpen Vakuumtechnik GmbH.
products: Liquid ring vacuum pumps

for medicine, nuclear power, metallurgy, chemical industry, plastics industry, food industry, pharmaceutical industry, beverage industry, ship building, agriculture.