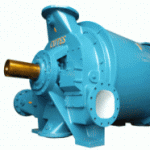 VAKUO GmbH vacuum pumps and systems - www.vakuo.com
- Max-Planck-Str. 9, 61381 Friedrichsdorf, Germany

email: info@vakuo.com, Tel. +49 (6172) 137 132

We have specialized in servicing larger liquid ring vacuum pumps,
we offer a wide range of maintenance services (vacuum pump check, vacuum system audit,..) and also refurbished pumps, swap pumps and spare parts.
products: Service and repair, spare parts

We offer a full range of second hand and remanufactured vacuum pumps, including Cutes, Vakuo but also other Makes.
on-site service (pump check, vacuum system audit,..), repair, spares parts