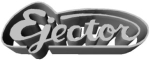 Japan Ejector Engineering Co., Ltd - www.ejector.co.jp
- 1-2-11 Nipponbashi nishi, naniwa-ku, Osaka 556-0004, Japan

Nobu Konaka, Sales and Technical Dept., email, Tel.

As of the end of 2003, we have numbered over 20,000 units of ejectors and its related equipments, and over 120 units of Chilled Water Plants supplied to our customers all over the world. We are a unique and specialized company engaged in design and manufacture of only ejectors so that we recognize ourselves as a leader in this field and have devoted to collect the valuable data through the substantial research and development. Since 1983, we started the sales of Jet-Ring Vacuum Pump, the combination of ejectors and water ring vacuum pump. With its portability and economical use, this vacuum pump system has received an outstanding reputation being one of our main handling items today.
products: Vacuum ejectors

Steam Jet Ejector Series: Steam Ejectors, Steam jet Blowers, Steam Jet Compressors, Steam Jet Syphons, Steam Jet Heaters, Steam Jet Slurry Ejectors

Water Jet Ejector Series: Water Ejectors, Jet Scrubbers, Water Jet Compressors, Water Jet Eductor, Water Jet Solid Eductor

Gas Jet Ejector Series: Gas Ejectors, Gas Jet Blowers, Gas Jet Compressors, Gas Jet Syphons, Gas Jet Feeders
Hydro-Steam Ejector Units, Water Jet Condenser, Steam Desuperheaters, Jet-Ring Vacuum Pump System, Chilled Water Plants, Barometric & Surface Condenser