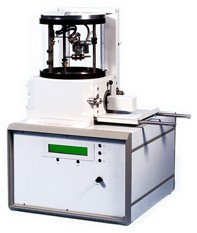 Emitech (International) Ltd. - www.emitech.co.uk
South Stour Avenue, Ashford, Kent, TN23 7RS, England

Helen Ransley, email, Tel.

Emitech is a world leader in the development of sample preparation equipment for use in the Electron Microscopy industry.
We have a wide and varied customer base which includes hospitals, Universities, Motorola, National Semi-Conductor, N.E.C., Siemens, SGS Thomson, AMD, AT&T, Intel, Microel, Mitsubishi, Texas Instruments.
products:
Laboratory Sputter Coating Equipment, Thin Film Deposition Coaters
Freeze Driers, Critical Point Driers, RF Plasma (Ashing/Etching) Units, Cryogenic Systems for Electron Microscopes, MEMS Equipment,..
Accessories & Attachments (Vacuum Pumps, Carbon Rod Evaporator, Thin Film Thickness Monitor, Glow Discharge Attachments)